DYNABOOK PYS36A-00W01J SATELLITE PRO C40-H, i5-1035G1, 14" F
Tax Information
Exc GST:
1089.09
GST:
108.91
Inc GST:
1198.00
DISCLAIMER: Product Description is marketing material provided by Manufacturers and or Distributors to advertise their products and or product ranges and may not provide accurate and or individual model information, as such Harris Technology will not warrant the accuracy of the information, for most accurate information please use Product Specifications tab. For full information please click terms & conditions
Estimated Availability:
10 or less units in stock
*Our stock is a mix of Suppllier and HT Stock.
All shipments are subject to our standard delivery policy.

Striking the ideal balance of performance and portability, the budget-friendly Dynabook Satellite- Pro C40-H delivers. With a focus on mobility and featuring a 14'' thin bezel display, powerful Intel- Core- processor, responsive solid-state drive and a versatile USB Type-C- port, the Satellite Pro C40-H is the right size for any mobile computing task.


 

 


---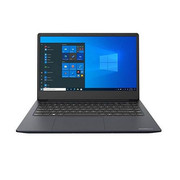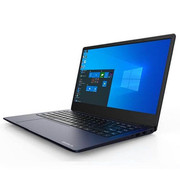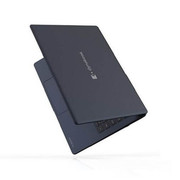 Click Images To Enlarge
The sleek and stylish dark blue Satellite- Pro C40-H is just 18.9 mm thin and weighs from 1.55kg delivering an executive appearance with a smart price tag. Featuring an ample 14'' non-glare FHD display with a thin bezel allows the laptop to maintain a compact footprint.
The Satellite- Pro C40-H is powered by a 10th Gen Intel- Core- processor, high-speed DDR4 memory and an ultra-reliable solid-state drive combined to provide increased productivity and performance scaling for demanding workloads.
The Satellite- Pro C40-H easily conforms to a wide variety of environments with security features such as firmware-based Trusted Platform Module 2.0 or fTPM coupled with user and administrator password access to help keep valuable data out of the wrong hands.




General
CPU Intel- Core i5-1035G1 (BGA) Processor (1.0GHz - 3.6GHz (Turbo, 4 Cores), 4GT/s OPI, 6MB L3 SmartCache
Help
Operating System Windows 10 Pro
Help
Screen Size 14.0' Full High Definition XGA 250NIT TFT Active Matrix Non CSV (1920x1080) with Embedded Display Port (EDP v1.3)
Help
Resolution 1920 x 1080
Help
Memory 8GB Memory
Help
RAM slot allocation All slots used. Total memory expandable to 32GB

Storage 256GB M.2 PCIe Solid State Drive (SSD)
Help
Graphics Intel UHD Graphics
Help
Audio High Definition Audio Sound enhanced with DTS Studio Sound
Help
Sound Stereo speakers
Help
Webcam Integrated 0.9M Fixed Focus High Definition web camera with 2 x Microphone (Dual Array) with Cortana Standard
Help
Buttons and Pointing device Keyboard with Clickpad with Gesture support (Tapping, Tap and Drag, Pinch and Zoom up to 4 finger), Mechanical Power On Button
Help
BIOS ACPI, PnP, GOP, SECURE BOOT, SMBIOS
Help
Standard Warranty* 1 year limited international parts and labour warranty, including complimentary courier pick-up and return service in Australia and New Zealand
Help
Power Supply 40W 19V 100-240V Worldwide AC adaptor
Help
Security Device Access Control, Device Guard for Win 10, Kensington- cable lock slot for optional theft protection devices, Toshiba EasyGuard HDD protection with 3D motion sensors, Trusted Platform Module 2.0 (TPM) for authentication (ie: encryption), User and supervisor password prevents unauthorised access to startup the Notebook at the BIOS level, XD-Bit to aid protection against malicious code

Software Dynabook Settings (Password Utility, Eco Utility-), Dynabook User-s Manual, Microsoft- Office 2019 (Single Image) Trial

Expansion
TV-Out Port HDMI
Help
USB Ports 1 x USB 3.1 with Power off and Charge support
Help
Bridge Media Adaptor micro SD Card slot
Help
HDMI HDMI (4k2k)

Communication
LAN Intel- 1Gbit TX Ethernet
Help
Wireless LAN Integrated Intel- 802.11 ax + a/g/n (2x2) M.2 (WiFi 6)
Help
Integrated Bluetooth- Bluetooth- v5.0
Help

Physical Description
Weight (from) 1.55kg
Help
Battery 2 cell 45Wh Lithium-Ion battery (up to 10 hours** - Mobile Mark- 2014**) - Not user removable
Help
Dimensions (W x D x H(front/back)) 362.5mm(W) x 240.5 mm(D) x 18.9mm (front/Rear)(H)
Help
Colour Variation Dark Blue, ABS Casework
Help
Keyboard Colour Frameless premium raised tile matt black

Compliance
Compliance ROHS compliant, ENERGY STAR- 7.0 qualified , Eco Utility Software, Temperature (Operating): 5- to 35-C; Thermal gradient (Operating): 15-C/hour; Relative humidity (Operating): 20% to 80%; Shock (Operating): 10G; Vibration (Operating): 0.5G



Processor: Intel Core i5-1035G1 (BGA) Processor (1.0GHz - 3.6GHz (Turbo, 4 Cores), 4GT/s OPI, 6MB L3 SmartCache)
Operating System: Windows 10 Pro
Display: 14.0" Full High Definition XGA 250NIT TFT Active-Matrix Non-CSV (1920x1080) with Embedded Display Port (EDP v1.3)
Memory: 8 GB Memory
Storage: 256 GB M.2 PCIe Solid State Drive
Optical Drive: Not Available
Graphics: Intel UHD Graphics 620
I/O: 
1 x Gigabit LAN
1 x HDMI-out
USB 3.1 Type-C port which supports data, power and display delivery
2 x USB Type A ports (USB 3.0)
1 external Headphone (stereo)/Microphone combo socket
Expansion Slots: MicroSD Card Reader
Communication:
Ethernet: Intel 1G Bit TX Ethernet
Wireless: Integrated Intel 802.11 ax + a/g/n (2x2) M.2 (WiFi-6)
Bluetooth: Bluetooth 5.0
WWAN: Not Available
Fingerprint Reader: Not Available
Battery: 2 cell 45Wh Lithium-Ion Battery
Camera: Integrated 0.9M Fixed Focus High-Definition Web Camera
Audio: High-Definition Audio Sound enhanced with DTS Studio Sound
Keyboard: Full-Size Black Tile Keyboard
Weight: Starting at 1.55 kg
Dimensions (W x D x H): 362.5 x 240.5 x 18.9 mm
To add selected accessories only. click add accessories click add to cart to add both the product and selected accessories