MSi
MPG SEKIRA 500X RGB Tempered Glass Mid-Tower E-ATX Case
Tax Information
Exc GST:
305.46
GST:
30.54
Inc GST:
336.00
DISCLAIMER: Product Description is marketing material provided by Manufacturers and or Distributors to advertise their products and or product ranges and may not provide accurate and or individual model information, as such Harris Technology will not warrant the accuracy of the information, for most accurate information please use Product Specifications tab. For full information please click terms & conditions
Estimated Availability:
10 or more units in stock
*Our stock is a mix of Suppllier and HT Stock.
All shipments are subject to our standard delivery policy.

The MPG SEKIRA 500X is the most innovative, sophisticated and customizable gaming chassis inspired by the Axe of Perun, the most powerful & highest God in Pantheon. Its sharp, chiseled edges and the tilted slash across the facade reflect the power of the Axe of Perun while terminating the wickedness & evil for justice.

---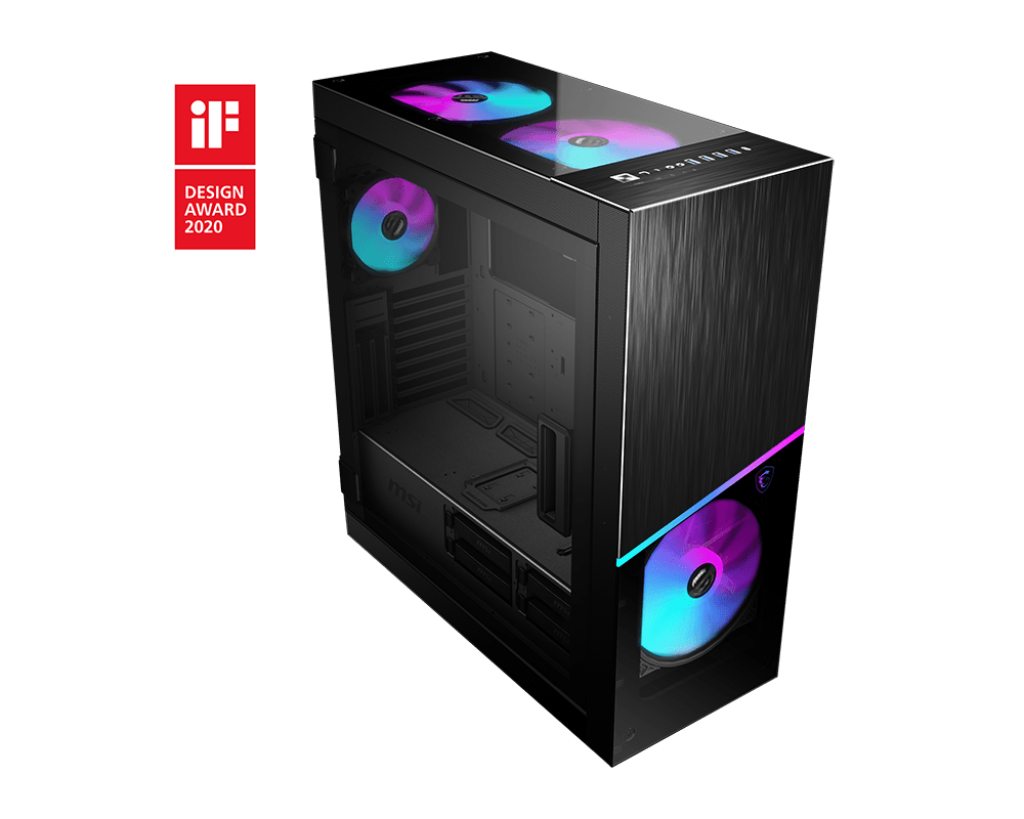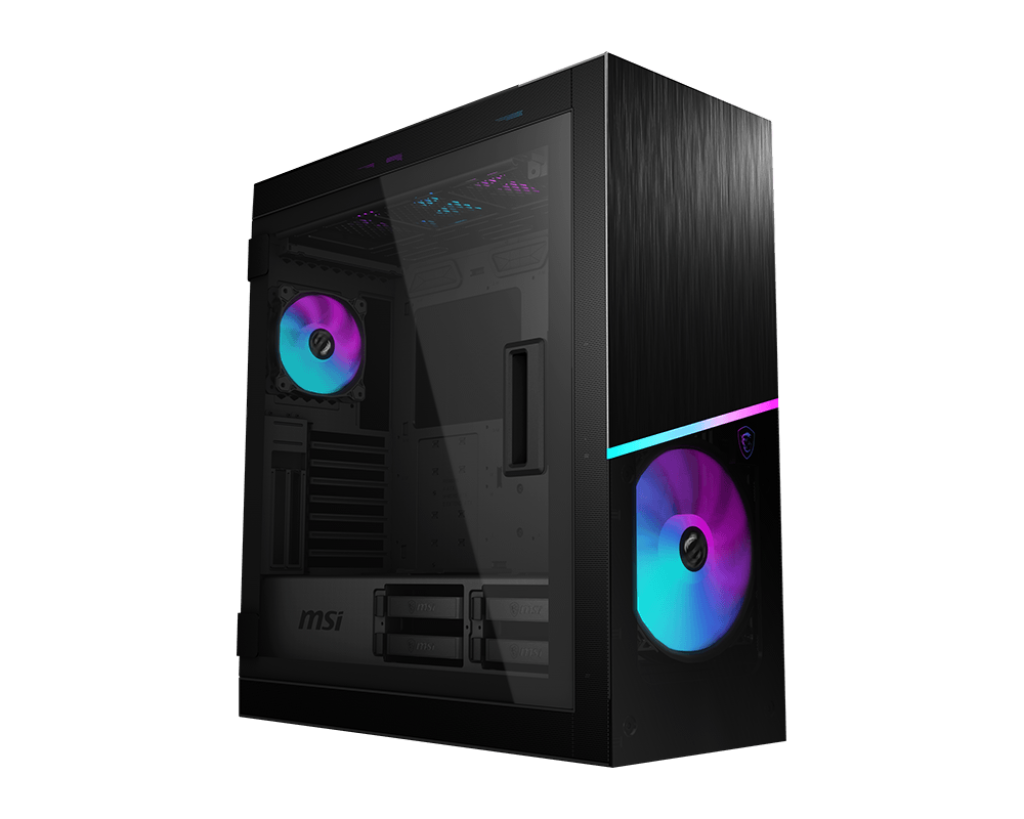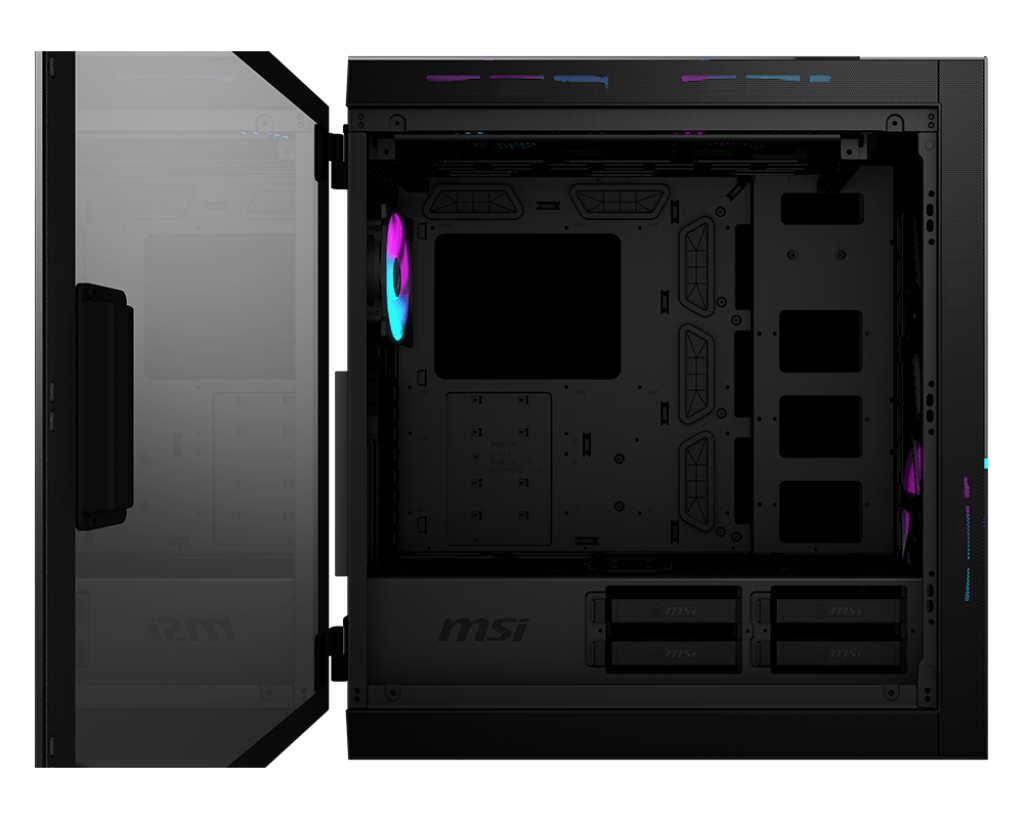 EXTRACTABLE RADIATOR BRACKET DESIGN FOR EASY TO UPGRADE
The modular radiator bracket is for an easy installation & offers ample space for hardcore water-cooling setups without tools to provide the smoothest building experience.

OPTIMIZED AIR FLOW
Two 200mm fans aligned vertically on the front to draw in air evenly across the entire face of the enclosure. That will contribute to positive air pressure within the case, the rising warm air will always be exhausted with the rear and top airflow from the MPG SEKIRA 500X.
*To guide the airflow from the radiator, please evaluate and adjust the airflow direction of the top fan when installing the radiator.

TOOL-LESS TEMPERED GLASS: TWO HINGED SWING-DOORS
Two hinged swing-doors with premium-quality 4mm thick tempered glass design guarantees window durability and viewing capability

MYSTIC LIGHT SYNC
MSI Mystic Light SYNC built with open SDK for all the peripherals. By using the MSI MYSTIC LIGHT APP, the chassis, the motherboard and these peripherals can display consistent lighting effects
*In order to support ARGB, please refer to the compatible motherboard lists on the product page.



PRODUCT NAME MPG SEKIRA 500X
I/O PORTS 4 x USB 3.2 Gen1 Type-A / 1 x USB 3.2 Gen2 Type-C / 1 x HD Audio / 1 x Mic
DRIVER BAYS 4 x 3.5' (compatible with 2.5') + 3 x 2.5'
CASE EXPANSION SLOTS 8+2
MAXIMUM GPU LENGTH 400mm
MAXIMUM CPU COOLER LENGTH 170mm
POWER SUPPLY Standard ATX
COOLING LAYOUT Front: Up to 3 x 120mm / 3 x 140mm / 2 x 200mm
Top: Up to 3 x 120mm / 2 x 140mm / 2 x 200mm
Rear: Up to 1 x 120mm / 1 x 140mm
PRE-INSTALL FAN Front: 1 x 200mm ARGB LED Fan included
1 x 200mm System Fan included
Top: 2 x 200mm ARGB LED Fan included
Rear: 1 x 120mm ARGB LED Fan included
RADIATOR LAYOUT Front: up to 280mm
Top: up to 360 mm
Rear: 120 mm
FORM FACTOR Mid-Tower
SUPPORT MB FORM FACTOR E-ATX / ATX / mATX / Mini-ITX
DIMENSION 530(D) x 232(W) x 545.5(H) mm
20.87(D) x 9.13(W) x 21.48(H) inch
WEIGHT 19.85 KG


To add selected accessories only. click add accessories click add to cart to add both the product and selected accessories