Epson
Expression Home XP-2100 4 Color Multifunction Printer
Tax Information
Exc GST:
53.64
GST:
5.36
Inc GST:
59.00
DISCLAIMER: Product Description is marketing material provided by Manufacturers and or Distributors to advertise their products and or product ranges and may not provide accurate and or individual model information, as such Harris Technology will not warrant the accuracy of the information, for most accurate information please use Product Specifications tab. For full information please click terms & conditions
Estimated Availability:

Easily print documents, photos, e-mails and web pages wirelessly or via Wi-Fi Direct-. Print from the comfort of your couch, your office or even across the globe. Use EPSON- Email Print and the EPSON iPrint mobile app. All you need is an EPSON Connect-enabled printer, router and your smartphone, tablet or computer.


Key Features
---
Wireless access from anywhere in your home

The Expression Home XP-2100 supports the latest wireless standard, 802.11b/g/n, providing you with greater coverage and faster speeds. With Easy EPSON Wireless setup, you can connect to your wireless network via your router in seconds. Use your Small-in-One Printer from anywhere in your home and share it with multiple PCs.


Stylish, Small-in-One Printer design

The Expression Home XP-2100 offers the best of both worlds: a sleek, compact design and great features. You get all the tools you need for all your everyday projects, while saving valuable space on your desk.


Better image-enhancement tools

Epson sets the highest standards for image quality. Auto Photo Correction will automatically correct the lighting in poorly exposed images to ensure amazing photos. And, it includes advanced face detection, which distinguishes people from scenery, correcting the colour accordingly to ensure beautiful, natural skin tones for extraordinary results. With just the click of a button and no special software, you can even remove red eye.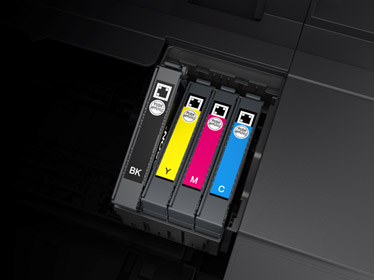 Brilliant Results. Great Value

The Expression Home XP-2100 not only provides brilliant results for the home and office, but also a smart value choice for the cost conscious consumer.

With individual ink cartridges, users only replace cartridges as needed, rather than the conventional process of having to replace an entire cartridge despite only having consumed one of the many colours it contains. Plus, users can save more by buying the high capacity 212XL ink cartridges, printing 2.5x more than the standard capacity3 or save further with the option of purchasing value packs.

This printer is designed to function only with genuine Epson ink cartridges and not with third party ink cartridges. The printer may not function properly or at all if you use third party ink cartridges.
Built to Perform

Powerful performance at a great value. That-s what makes the Expression Home series so amazing. These affordable, feature-rich Small-in-One Printers offer award-winning inkjet technology and great versatility combined with whisper-quiet printing and scanning. Users get quality results every time. Ideal for all their everyday projects, these user-friendly performers make it easy to print and share from anywhere.

The Epson Expression Home XP-2100 is backed by a 1 year return-to-base warranty.

Epson CoverPlus Service Packs

Optional 2 Year Return To Base Epson CoverPlus provides additional two years service; covering parts, labour & on-going technical support.

Additional 2 years Return to Base service & support;
Covers parts & labour including print heads;
Dedicated unlimited technical phone & email support;
Priority call queue;
Repaired by Epson trained professionals.


Specifications
---
PRINTER TYPE

Expression Home XP-2100 C11CH02501
PRINTING METHOD On-demand Inkjet (piezoelectric)
NOZZLE CONFIGURATION 180 nozzles Black, 59 nozzles each colour (Cyan, Yellow, Magenta)
MINIMUM INK DROPLET VOLUME 3 Picolitres


RESOLUTION

PRINT RESOLUTION 5760 x 1440 optimised dpi with (with Variable Sized Droplet Technology)
PRINT SPEED
COLOUR TEXT A4 (Normal) 8.0 ISO ppm1
BLACK TEXT A4 (Normal) 4.0 ISO ppm1
Photo 4' x 6' (10 x 15cm) (Draft)+ Approx. 42 sec2
+ When printed on Epson Premium Glossy Photo Paper


PAPER HANDLING

PAPER SIZES A4, Letter, Legal, 8x10', 5x7', 4x6', 3.5x5', 5x8', A6, A5, B5, Envelopes: No10, DL, C6
PAPER HOLD CAPACITY Input capacity: 50 sheets, A4 Plain paper (75g/m2), 10 sheets, Premium Glossy Photo Paper
True BorderFree- printing is available for the following media sizes: 4'x6', 5'x7' and A4.
Media types recommended: Premium Glossy Photo paper A4, 4'x6' and 5'x7', Matte Paper - Heavyweight.
BorderFree prints are media dependent.


Scanner
SCANNER FEATURES

SCANNER TYPE Flatbed colour image scanner
SENSOR TYPE CIS
DOCUMENT SIZE Up to A4
PIXEL DEPTH Input 48bit/colour (16bit/B&W) / output 24bit/colour (1bit/B&W)
SCANNING RESOLUTION 1200 x 2400 dpi


Copy Function
COPY SPEED

Copy Speed Black Text (Letter) 7.7 ISO ppm1
Copy Speed Colour Text (Letter) 3.8 ISO ppm1


General
WHAT'S IN THE BOX


What's Included in the Box

Expression Home XP-2100 All-in-One printer
Four ink cartridges - standard capacity (Black, Cyan, Magenta, Yellow)
Setup guide
CD-ROM containing drivers, software and user guide
Power cord
USB cable not included - sold separately


OPERATING SYSTEMS

PRINTER DRIVERS* Windows- XP/XP Professional x64 Edition/Vista/7/8/8.1/10
Mac- OS X 10.6.8 or later
* Drivers if available are downloadable from Tech Epson


NOISE LEVEL

NOISE LEVEL # 5.9B
46dB
# According to ISO7779 Pattern with PC Printing/Plain Paper default mode


INTERFACES

CONNECTIVITY High Speed USB - Compatible with the USB 2.0 Specification
NETWORKING 802.11b/g/n Wi-Fi networking,
Wi-Fi Direct-
MOBILE DEVICE PRINTING
Epson Connect
Epson iPrint 2.0
Email Print

LCD SCREEN No
CARD SLOTS: No
PICTBRIDGE No


PRODUCTIVITY

PRODUCTIVITY Standalone copying
Compact space saving design
Print and share from anywhere
PRINTER SOFTWARE (AVAILABLE ON CD-ROM ONLY)
SOFTWARE TOOLS Epson Easy Photo Print


WARRANTY


12 months return to base, Epson Warranty Standard

Optional 2 Year CoverPlus Service Pack 2YWXP2100


DIMENSIONS

PRODUCT DIMENSIONS 390mm (W) x 300mm (D) x 146mm (H)
WEIGHT 4.0kg


INK CARTRIDGES

STANDARD INK CARTRIDGES 212 Black, 212 Cyan, 212 Magenta, 212 Yellow
HIGH CAPACITY INK CARTRIDGES 212XL Black, 212XL Cyan, 212XL Magenta, 212XLYellow
STANDARD INK CARTRIDGE YIELDS3 Approx. Black 150 pages, Colour Composite 130 pages
HIGH CAPACITY INK CARTRIDGE YIELDS3 Approx. Black 500 pages, Colour Composite 430 pages

1 Black and colour print/copy speeds are measured in accordance with ISO/IEC 24734. Actual print times will vary based on system configuration, software, and page complexity. Click here for details on ISO testing.

2 10x15cm photo print speed when printed on Epson Premium Glossy Photo Paper borderless in draft mode. Print speed may vary depending on system configuration, print mode, document complexity, software, type of paper used and connectivity. Print speed does not include processing time on host computer.

3 According to ISO/IEC24711 and 24712 test suite. Click here for details on ISO testing. (PDF)

4 Display permanence based on accelerated testing of prints displayed under glass in indoor display conditions; album permanence based on accelerated testing of prints in dark storage conditions. Actual print stability will vary according to media, printed image, display conditions, light intensity, temperature, humidity and atmospheric conditions. Epson does not guarantee the longevity of prints. For maximum print life, display all prints under glass or UV filter or properly store them.

This printer is designed to function only with genuine Epson ink cartridges and not with third party ink cartridges. The printer may not function properly or at all if you use third party ink cartridges.

Usage Conditions
Epson products are designed and made to give highly reliable use and long life when used according to its specifications. With any system, product or device used in situations where human life may be involved or at risk, Epson advises that you should take all necessary steps to ensure the suitability of your Epson product for inclusion in your system, and recommends that you include fail-safe procedures and redundancy support or backup equipment in your system, to maintain the maximum safety margin and optimum system reliability. Examples include but are not limited to - do not interfere with any electrical components within the device, do not use items supplied with the product for purposes other than as intended by Epson (ie mains cords, inks, CDs, plastic wrapping) and do not make modifications to the product.

This printer is designed to function only with genuine Epson ink cartridges and not with third party ink cartridges. The printer may not function properly or at all if you use third party ink cartridges.



Printer

PRINTER TYPE
Expression Home XP-2100
C11CH02501 
PRINTING METHOD
On-demand Inkjet (piezoelectric)
NOZZLE CONFIGURATION
180 nozzles Black, 59 nozzles each colour (Cyan, Yellow, Magenta)
MINIMUM INK DROPLET VOLUME
3 Picolitres
RESOLUTION
PRINT RESOLUTION
5760 x 1440 optimised dpi with (with Variable Sized Droplet Technology)
PRINT SPEED
COLOUR TEXT A4 (Normal)
8.0 ISO ppm1
BLACK TEXT A4 (Normal)
4.0 ISO ppm1
Photo 4" x 6" (10 x 15cm) (Draft)+
Approx. 42 sec2

+ When printed on Epson Premium Glossy Photo Paper

PAPER HANDLING
PAPER SIZES
A4, Letter, Legal, 8x10", 5x7", 4x6", 3.5x5", 5x8", A6, A5, B5, Envelopes: No10, DL, C6
PAPER HOLD CAPACITY
Input capacity: 50 sheets, A4 Plain paper (75g/m2), 10 sheets, Premium Glossy Photo Paper
True BorderFree™ printing is available for the following media sizes: 4"x6", 5"x7" and A4.
Media types recommended: Premium Glossy Photo paper A4, 4"x6" and 5"x7", Matte Paper - Heavyweight.
BorderFree prints are media dependent.

Scanner

SCANNER FEATURES
SCANNER TYPE
Flatbed colour image scanner
SENSOR TYPE
CIS
DOCUMENT SIZE
Up to A4
PIXEL DEPTH
Input 48bit/colour (16bit/B&W) / output 24bit/colour (1bit/B&W)
SCANNING RESOLUTION
1200 x 2400 dpi

Copy Function

COPY SPEED
Copy Speed Black Text (Letter)
7.7 ISO ppm1
Copy Speed Colour Text (Letter)
3.8 ISO ppm1

General

WHAT'S IN THE BOX



What's Included in the Box

Expression Home XP-2100 All-in-One printer
Four ink cartridges - standard capacity (Black, Cyan, Magenta, Yellow)
Setup guide
CD-ROM containing drivers, software and user guide
Power cord
USB cable not included - sold separately

OPERATING SYSTEMS
PRINTER DRIVERS*
Windows® XP/XP Professional x64 Edition/Vista/7/8/8.1/10
Mac® OS X 10.6.8 or later

* Drivers if available are downloadable from Tech Epson

NOISE LEVEL
NOISE LEVEL #
5.9B
46dB
# According to ISO7779 Pattern with PC Printing/Plain Paper default mode
INTERFACES
CONNECTIVITY
High Speed USB — Compatible with the USB 2.0 Specification
NETWORKING
802.11b/g/n Wi-Fi networking,
Wi-Fi Direct®
MOBILE DEVICE PRINTING

Epson Connect
Epson iPrint 2.0
Email Print

LCD SCREEN
No
CARD SLOTS:
No
PICTBRIDGE
No
PRODUCTIVITY
PRODUCTIVITY
Standalone copying
Compact space saving design
Print and share from anywhere
PRINTER SOFTWARE (AVAILABLE ON CD-ROM ONLY)
SOFTWARE TOOLS
Epson Easy Photo Print
WARRANTY
 
12 months return to base, Epson Warranty
Standard
 
Optional 2 Year CoverPlus Service Pack
2YWXP2100
DIMENSIONS
PRODUCT DIMENSIONS
390mm (W) x 300mm (D) x 146mm (H)
WEIGHT
4.0kg
INK CARTRIDGES
STANDARD INK CARTRIDGES
212 Black, 212 Cyan, 212 Magenta, 212 Yellow
HIGH CAPACITY INK CARTRIDGES
212XL Black, 212XL Cyan, 212XL Magenta, 212XLYellow
STANDARD INK CARTRIDGE YIELDS3
Approx. Black 150 pages, Colour Composite 130 pages
HIGH CAPACITY INK CARTRIDGE YIELDS3
Approx. Black 500 pages, Colour Composite 430 pages
To add selected accessories only. click add accessories click add to cart to add both the product and selected accessories